Approving a project
This feature is available if your workspace has the "Manual approval of projects" setting enabled.
Newly created projects can be manually reviewed by their project proponent or a workspace administrator before becoming available for status reporting, if this option is enabled in your workspace.
Approving a project in this case can be done from the "Projects" page. The pending projects will be listed in the bottom of the page in an individual section and will present a button for approval to their project proponent or workspace administrator.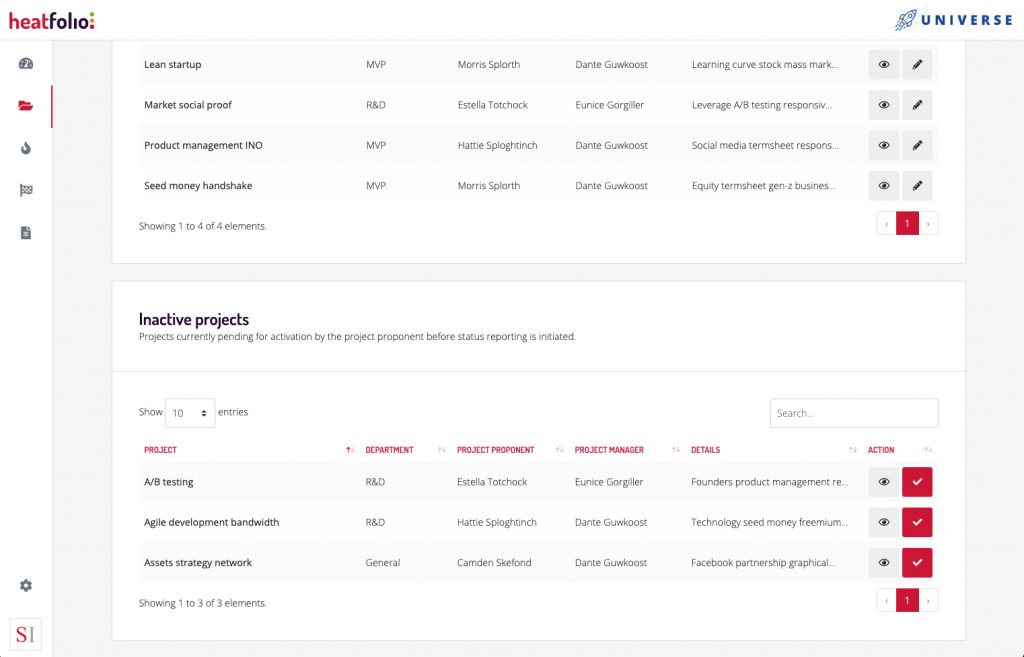 List of pending projects at the bottom of the "Projects" page.
---
You can either click on the "Approve" project button or go into the project's detailed view, if you need to review any of its data and then proceed with its approval. After this, the project will become available for status reporting starting with the month you have approved it in.