Tracking projects in a matter of seconds seems tough?
heatfolio is a portfolio reporting solution that helps you collect relevant information about ongoing projects and provide swift periodical reports to top management while making status reporting useful, intuitive and fast for project managers.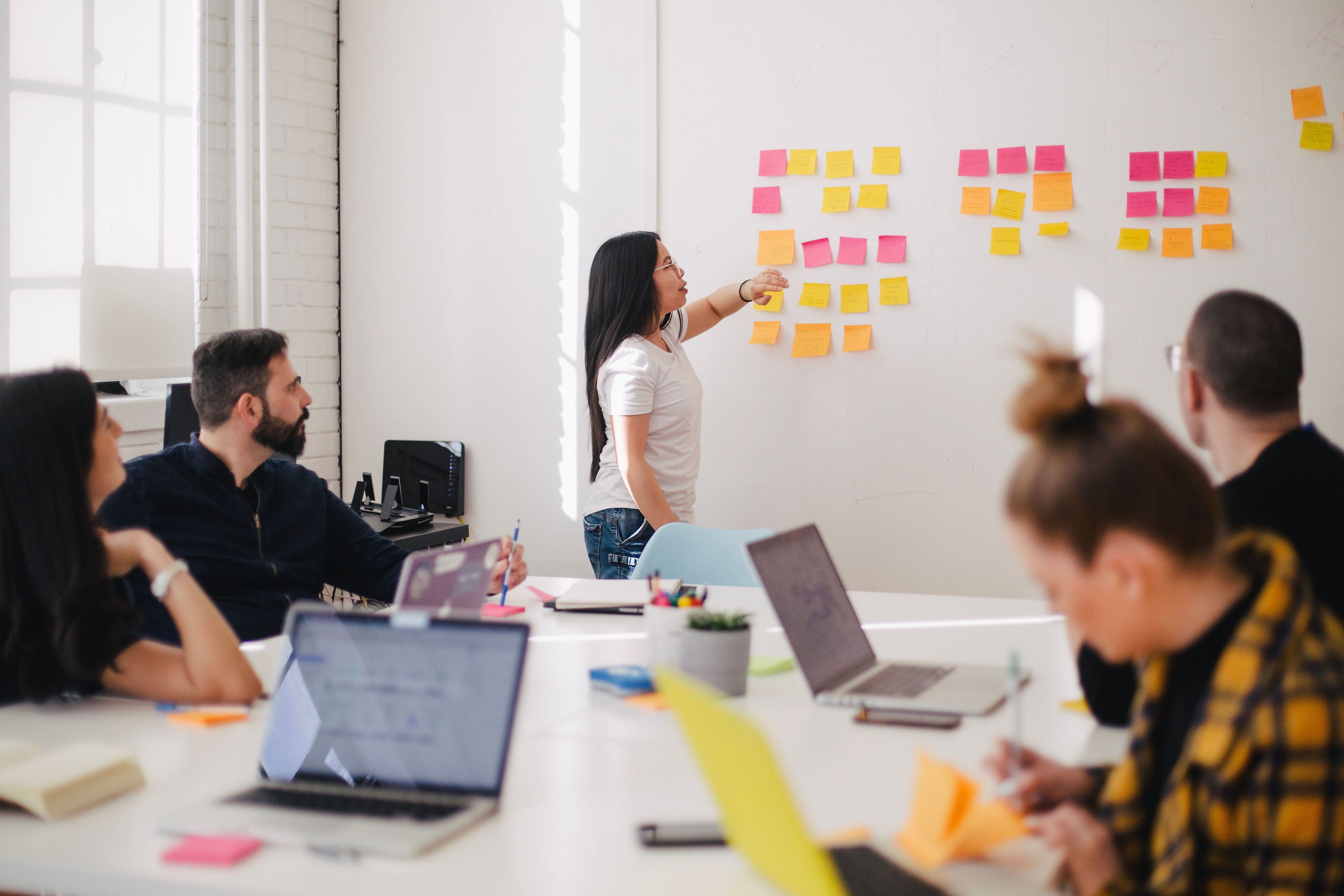 It's all green and on track… until it's not
We hope things are going well in your organization, all your projects are properly implemented, monitored, and they bring you the results you've been looking for.
But in some cases, things are not really going as they should… especially if you're dealing with a high number of large projects.
When a problem presents itself in a project, you might want to know why it surfaced, what does it imply, whom does it involve and when (yesterday, of course) can it be solved. And these details are, most of the times, critical in how it can be dealt with.
Then you'll find yourself on the hunt for a solution
Naturally, a team of people will be responsible with addressing the challenges and solving the issue, but:
what if you could've foreseen the upcoming issues and address them beforehand?
what if relevant details are not documented or previous activities are lost in time through different means of communication?
what if this situation happens in the same period with several projects across multiple departments?
Relevant information and unified procedures matter
This is what our portfolio reporting solution, heatfolio, is bringing to the table for you and your organization:
overview (allowing you to track every project in one view),
foresight (being able to anticipate issues ahead of time),
history (through browsing previous data reports),
depth (by exposing only the relevant details) and
collaboration (enabling teamwork and sharing information).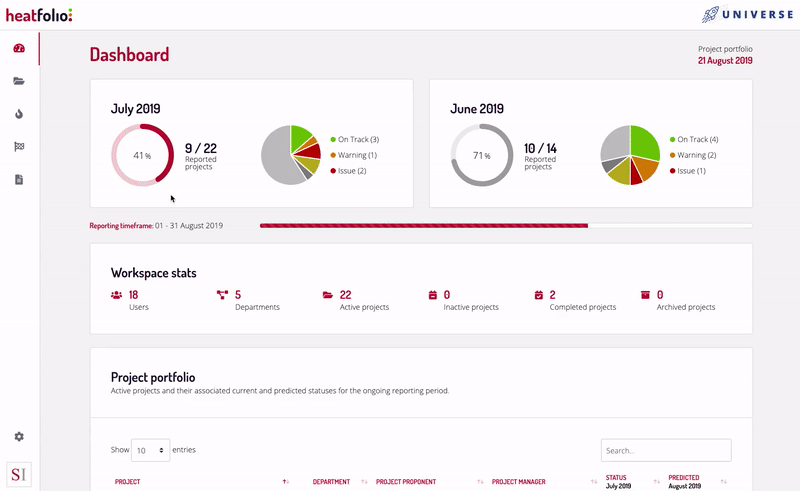 The dashboard view, presenting relevant portfolio statistics and the most recent status reports.
Reporting current and predicted periods
heatfolio allows portfolio reporting to focus on two periods: the current period, which refers to the full status registered by a project at the end of the previous month, and the predicted period, which allows a project manager to report its status estimation for the month in due.
This allows top management to always have the most up-to-date information in its reports.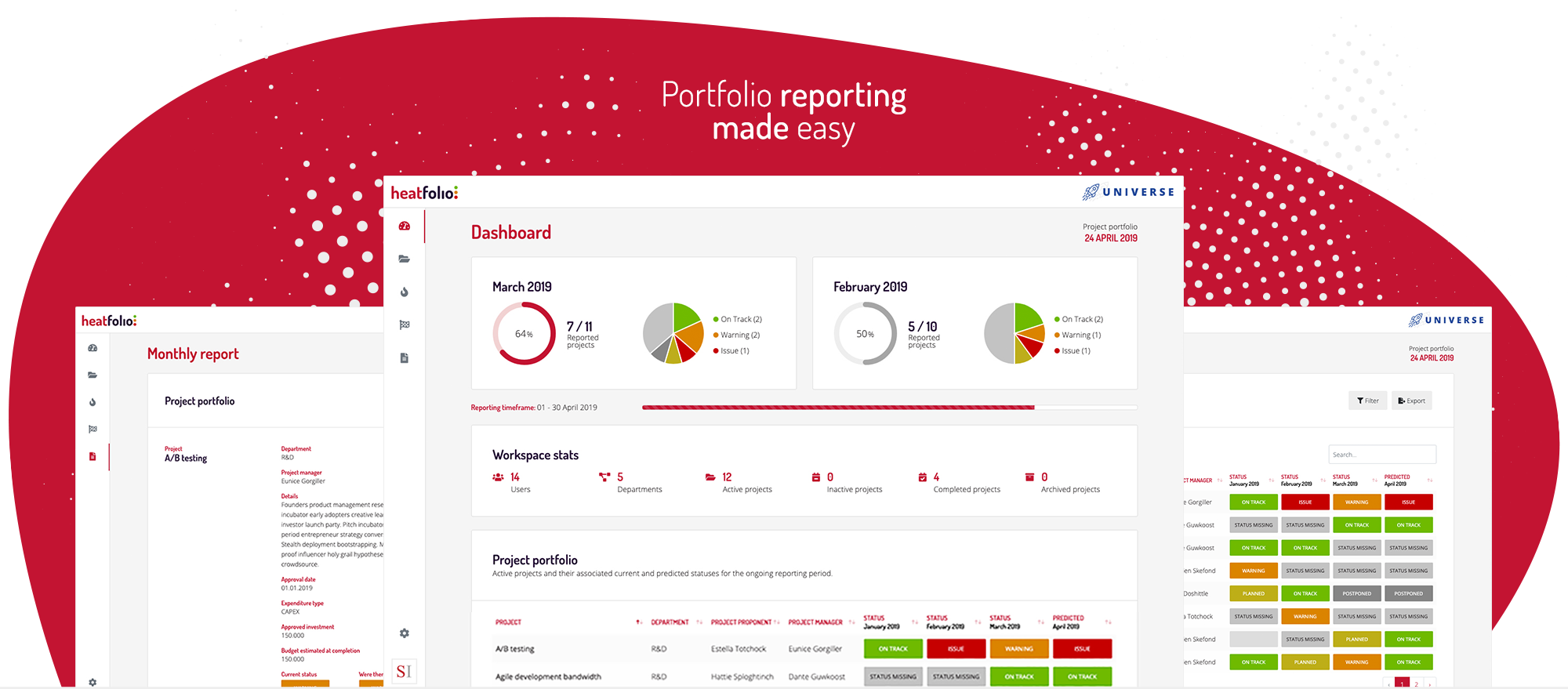 Comprehensive reporting options
The portfolio reporting methodology used by heatfolio covers multiple options that status reports can be based on for each period, assuring both a flexible and unified approach.

Assessing time, cost & content information
If the current status report signals a potential flaw and is marked as other than "on track", the application requests more information based on a time, cost & contentoverview, allowing the project manager to go into details and flag specific elements affecting the project.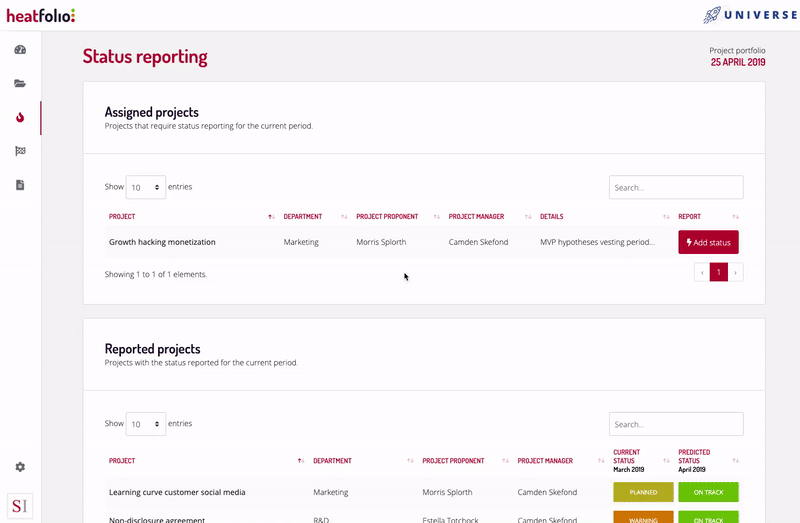 Beyond organizational borders
heatfolio allows collaboration with external partners or different companies under the same hood, simply extending projects access with involved parties.
Are you interested in heatfolio and want to know how it can help your organization? We offer a flexible transition option for your organization along with convenient monthly rates, a wide array of training materials and support.