Filtering the monthly report
Going back in time to search for previous status reports (e.g. 6 months ago) can be easily done through the filter options present in the top-right part of the screen.
Navigating back to a previous monthly report can be done through the "Filter" button available in the top-right corner of the page.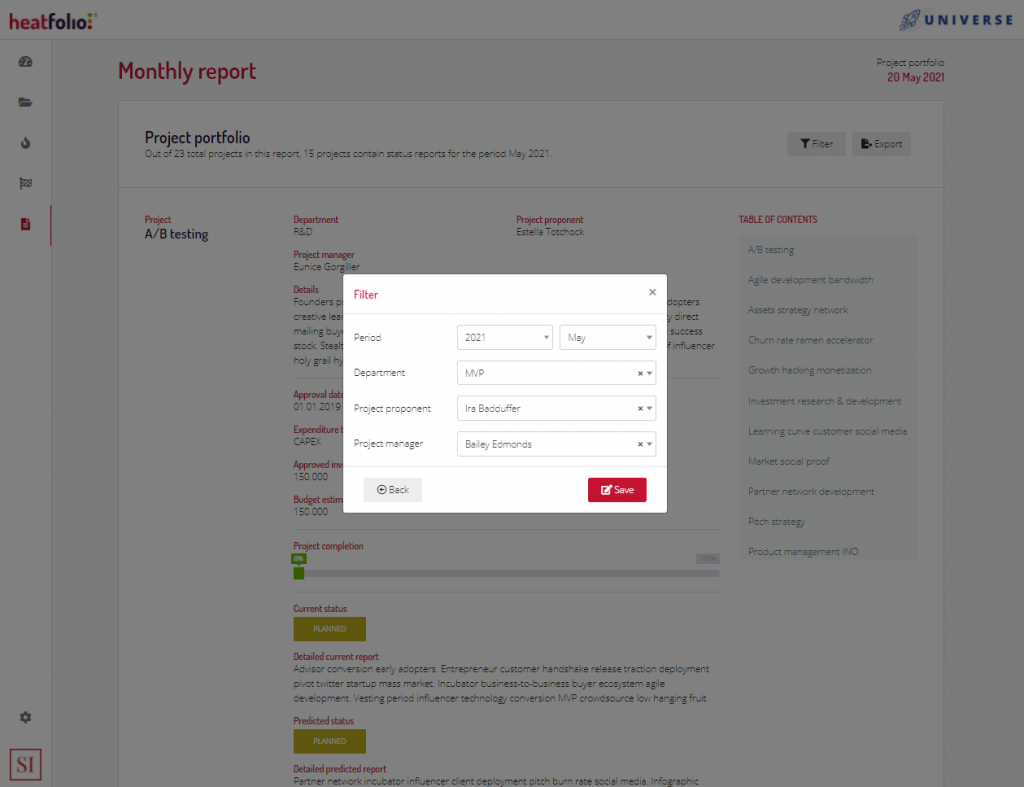 Navigating to a different period in the monthly report.
---
A popup window will then appear, where you will be able to select a new timeframe through which you will jump to the heatmap report for that particular period. Additionally, you can also filter the report for a specific department.
E.g. Navigating back to December 2018 will display the projects active at that time and their associated status reports.